If any of you are like me
I LOVE Pinterest!
I find so many useful ideas and wonderful patterns on Pinterest
and so I wanted to share on of my favorites
for any of you who sew.
I go through a ton of thread.
I usually use white thread on everything and it can get expensive.
I buy my thread at Wal-mart and it's around $2.87 a spool.
buying the cones of thread for a price even cheaper than one spool of thread.
The cones are equivalent to about 6 or more spools of regular thread.
I fixed mine a little different than Angie did,
but using the same basic ideas.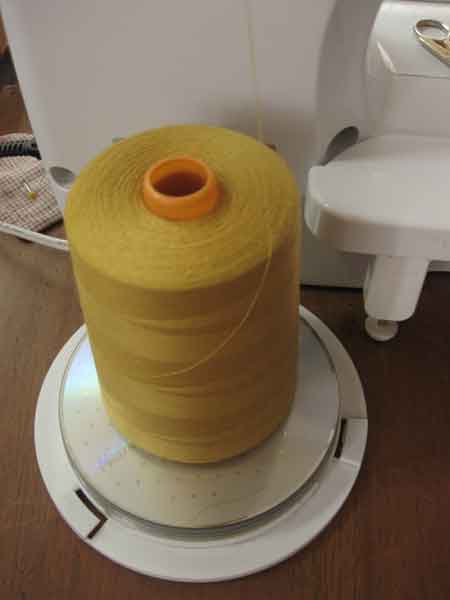 Thank you Angie for the wonderful,
economical, easy idea that makes sewing so much more enjoyable!